These electronic head pressure controls modulate condenser fan motor speed thereby varying the air volume through the condenser. The control monitors the head pressure by sensing the sub-cooled liquid line temperature or pressure.
Typically utilized on continuously variable speed condenser fan motors (ECM or VFD) in air conditioning and refrigeration systems. Use the 880-20 Model for control of single motor condenser applications when using up to two temperature sensors of liquid lines. Use the 880-90 Model for control of multiple motors, up to three temperature sensors or three pressure sensors or a 0-10 VDC input. The 880-90 also provides serial Modbus capability if the user desires to read or set any operating parameters remotely. Both models provide PWM, 0-10 VDC, and 10-0 VDC outputs for control of the variable speed fan motors.
ECM (brushless dc) Motors
Variable Frequency Drive (VFD) Motors
Improves system performance while saving energy
Non-invasive sensor requires no system penetration
Eliminates compressor slugging
Sensing is independent of all refrigerant types
Commercial A/C
Computer rooms
Hospitals
Grocery and convenience stores
Frozen food storage
Humidity or temperature sensitive environments
Cooling tower fans, glycol coolers
Liquid heat exchangers
Data Sheets for Models Available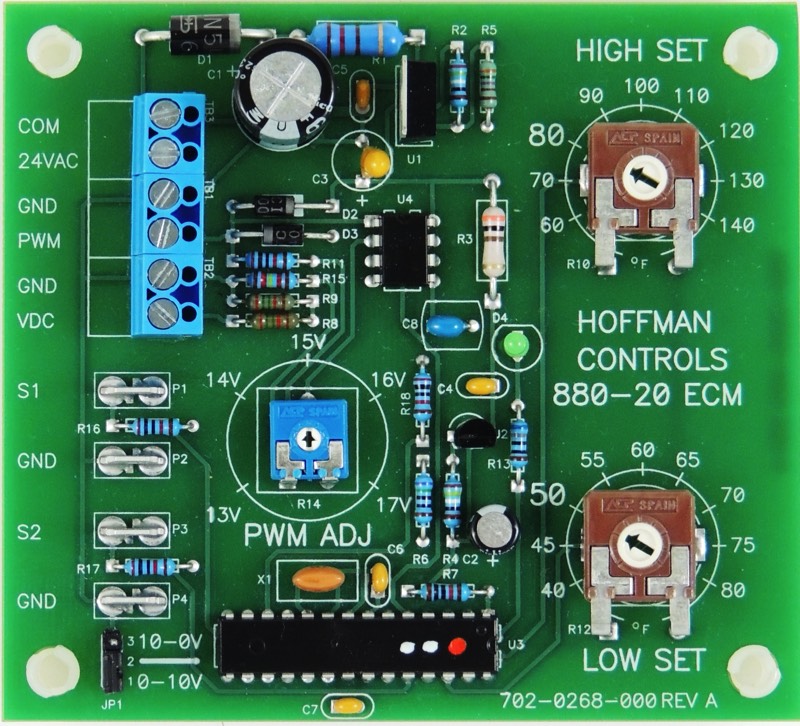 880-20 Low Cost Head Pressure Control with two temperature inputs and PWM, 0-10 VDC and 10-0 VDC outputs for a single fan motor.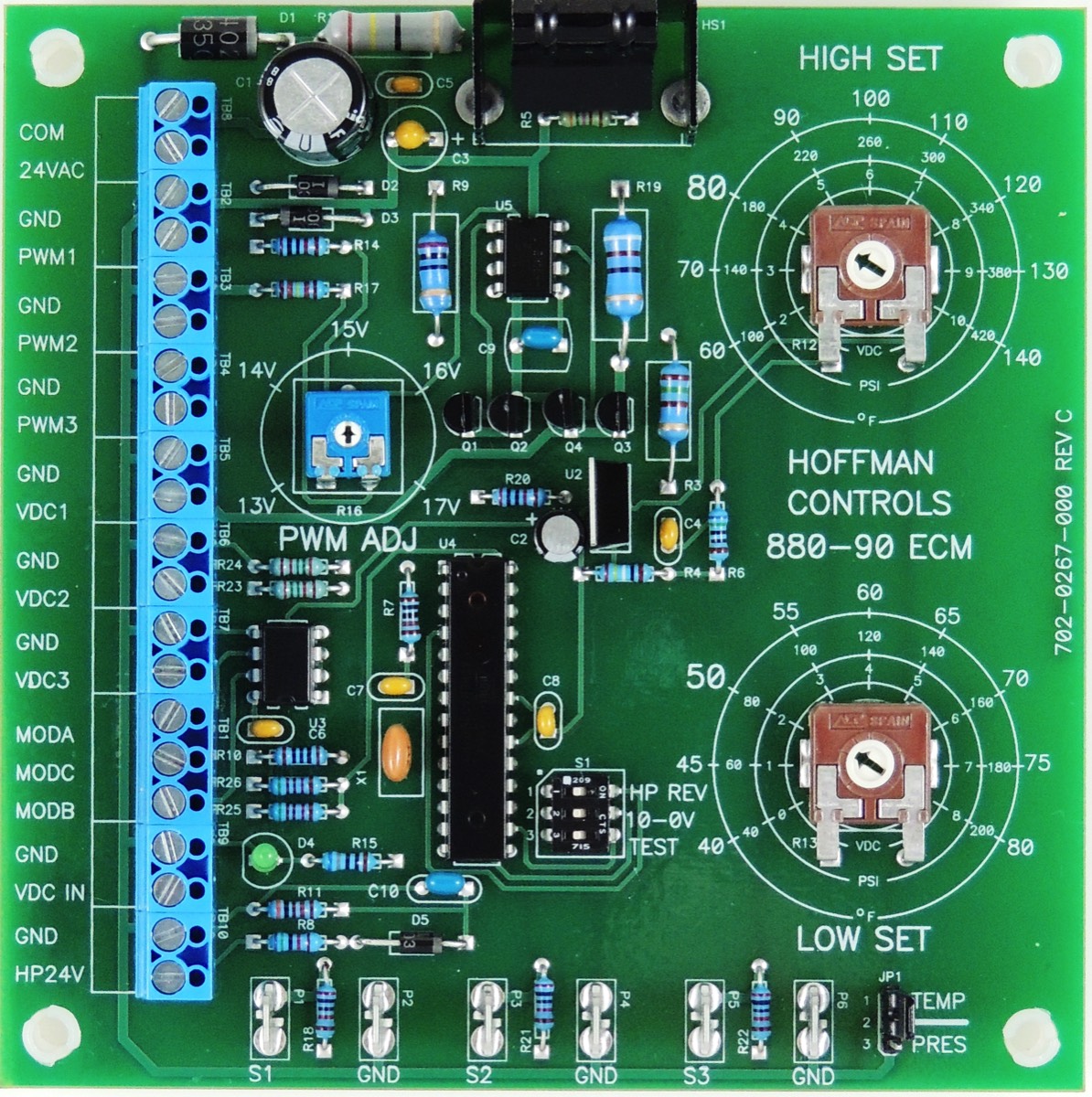 880-90 Head Pressure Control with 3 temperature or pressure inputs plus a 0-10 VDC input. PWM, 0-10 VDC, and 10-0 VDC outputs for multiple motors. Includes Modbus capability.
Why Measure Head Pressure using Temperature instead of Pressure?
Many people assume that the best way to control the head pressure from a compressor is to directly sense the line pressure using a sensor inserted into the liquid line.