Three Phase Head Pressure Control
The 865D three phase head pressure control monitors the head pressure by sensing excessive liquid sub cooling and modulates the condenser fan motor speed and varies the volume of air through the condenser. Each application requires the controller be installed as a package with an approved motor. The 865D is a direct replacement for the obsolete 865-3AA.
Onboard diagnostics to verify proper installation
LED indicators verify proper operation
Multiple voltages 208-230/460 VAC
Weatherproof Kit NEMA-3R (Optional)
1/2 to 2 H.P. Motors, 8 amps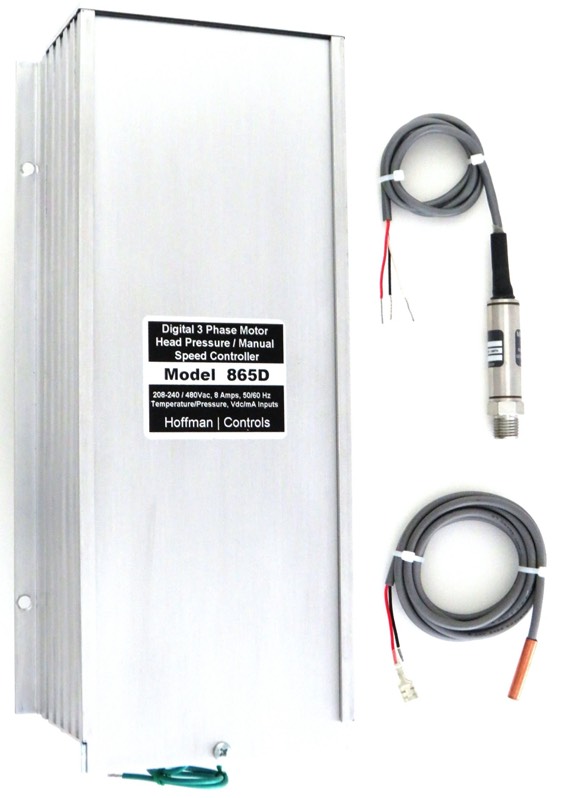 Why Measure Head Pressure using Temperature instead of Pressure?
Many people assume that the best way to control the head pressure from a compressor is to directly sense the line pressure using a sensor inserted into the liquid line.